Kusu Island
8.5ha, coral reefs and sandy shores, interesting temples, swimming lagoons.

---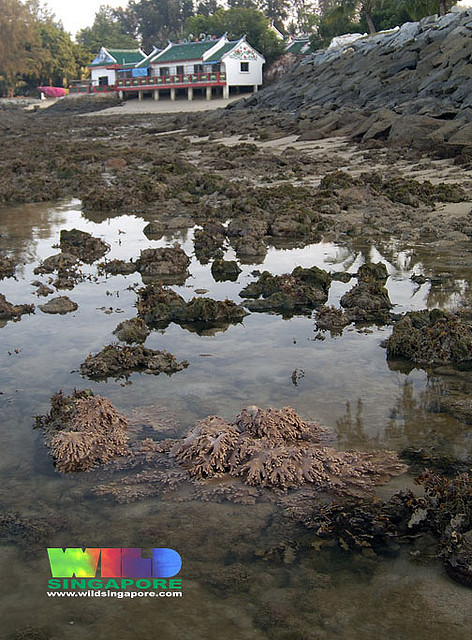 Uniquely Singapore! The reefs of Kusu Island are only 15 minutes from the city centre by fast boat! More about our city reefs.

Legends of Kusu
Many legends surround the island, most referring to a magical giant turtle turning itself into an island to save two shipwrecked sailors - a Malay and a Chinese. It is said the grateful sailors returned to the island to give thanks and others continued the tradition.

Before Kusu was reclaimed, some people say it looked like a turtle. Made up of two ridges on a reef, one ridge the head, and the other (where the hilltop is now) the back of the turtle.

Kusu, however, has since been reclaimed into an 8.5ha holiday resort. There are now three Malay shrines or "keramats" and a Chinese temple on Kusu Island. Nearby, the Tortoise Sanctuary houses hundreds of tortoises.

History of Kusu
Kusu Island was called Pulau Tembakul in the past. It used to be a burial site of immigrants who died in quarantine on St. John's and Lazarus Islands.

What to see and do?
Kusu Island is well developed today, mainly to support the steady stream of worshippers to the shrines on the island. On the ninth month of lunar calendar, about 130,000 people still throng the island's Da Ba Gong Temple (or Temple of the Merchant God). The island with its two swimming lagoons is also a popular destination for day-trippers to enjoy the sun and sand.

Marine life of Kusu Island
Kusu is ringed by reefs with a bewildering variety of hard corals and soft corals. Some of these reefs have crept back into the swimming lagoons. Commonly encountered animals include clown anemonefishes, anemone shrimps, giant clams and a wide variety of other fishes and crabs seldom seen on other Southern Shores.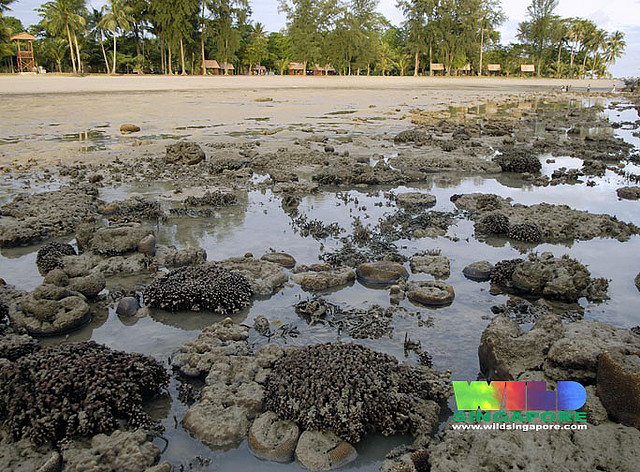 More tips for visitors
There is a daily ferry from Marina South Pier currently provided by Singapore Island Cruise, see their website for their latest charges and ferry schedule.

You can also charter a fast work boat from Marina South Pier. Rates will have to be negotiated with the operator which depends on their availability and diesel prices among others. The work boats operate 24-hours, but the booking desks at the Pier only opens during office hours. The work boats generally service business for ships in our harbour. These boats are not intended for leisure trips and are not designed for comfort.

There is an admission charge of 50cents per person for those arriving by private charter. This fee is incorporated into the ferry cost for those taking the ferry.

Camping overnight is NOT permitted on Kusu Island.

Facilities include: Two swimming lagoons, toilets, shelters and picnic areas. No food on sale on the island.

Kusu Pilgrimage season is held during the ninth month of the Chinese lunar calendar. During this time, about 100,000 pilgrims make the trip to the island. Ferry services, road access to Marina South Pier and other regular services may be suspended and changed. Check the Maritime Port Authority website for the latest updates nearer the event. Public information on this will also be posted on the wild shores of singapore blog.

More about preparing for a trip to the shores
More FAQs about visiting the shores
How to take photos on the shores.
---
---